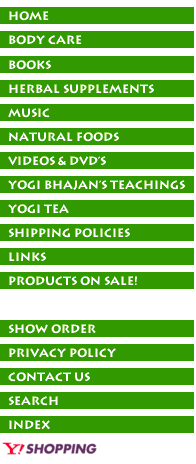 Jewel of Peace

The Sacred Way of the Sikhs flowers beautifully under the fifth Master, Guru Arjan, who composed Sukhmani Sahib – The Jewel of Peace. With tremendous subtlety and sophistication, Guru Arjan guides us to understand the essential non-dualistic nature of life. Seeing the One as the Doer of everything, we can surrender fear, anger and anxiety. When we recognize our own Divine Nature, our mind will crystalize into peace. Guru Arjan, through Sukhmani Sahib, gives humanity a wonderfully positive teaching that will elevate and inspire you. Poetically interpreted by Ek Ong Kaar Kaur Khalsa.



Are you having any trouble finding the
products you're looking for?

Discounts available via phone orders only.
Please call in to ask about available discounts:
Siri Ram Singh: 877-753-5351
Email: sirirams@windstream.net
If you have any questions please
don't hesitate to call or email us!